Episode 127: Countdown Complete
The 2021 Overwatch League regular season has come to a close with the completion of the Countdown Cup.
1 year ago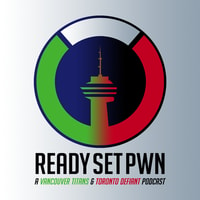 Chris and Omni recap the Countdown Cup and how close it came to being the Chengdu Cup. They also chat about what's going on in the world of the Vancouver Titans & Toronto Defiant, as well as the weekly update on the situation over at Activision Blizzard.
A huge shout-out to Burn7 on Soundcloud for the awesome track, Heroes Never Die Music used under a Creative Commons licence.
This podcast is powered by Pinecast. Try Pinecast for free, forever, no credit card required. If you decide to upgrade, use coupon code r-d07915 for 40% off for 4 months, and support Ready Set Pwn.