Episode 33: Stage 3 Ends in a TiZi
With Sam away for a couple weeks, Shy Guy from The Game Haus joins Chris & Sam to help prep the Stage 3 playoffs.
3 years ago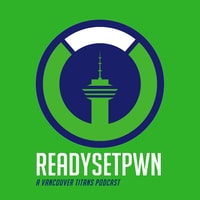 Joining Chris to talk about the Vancouver Titans and prep for the Stage 3 Playoffs is co-host Omni (@OmniStrife) & special guest Shy Guy (@ShyGuyOW) from The Game Haus. They setup the Stage 3 playoffs and share where they feel an upset will be found, wonder what the SombrAna meta shift will mean for the teams involved, and give Shy Guy an opportunity to share the news he broke last week on TiZi joining the Vancouver Titans!
A huge shout-out to Burn7 on Soundcloud for the awesome track, Heroes Never Die Music used under a Creative Commons licence.
This podcast is powered by Pinecast. Try Pinecast for free, forever, no credit card required. If you decide to upgrade, use coupon code r-d07915 for 40% off for 4 months, and support Ready Set Pwn.