Episode 47: Catch Phrase 2
Harsha is gone, the Overwatch League transaction list is a mile long, and Overwatch 2 is on the horizon. What a world we live in.
3 years ago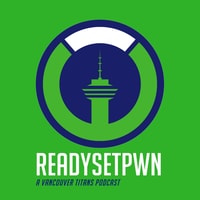 Chris is joined by co-host Omni (@OmniStrife) to discuss the news that broke the day the last episode released - Harsha is no longer a member of the Vancouver Titans and is now a Houston Outlaw. They also discuss a few of the highlights in a long list of player and personnel transactions around the entire Overwatch League, what's in store for BlizzCon, and setup everything #TeamRSP is doing for Extra Life Game Day on November 2nd.
A huge shout-out to Burn7 on Soundcloud for the awesome track, Heroes Never Die Music used under a Creative Commons licence.
This podcast is powered by Pinecast. Try Pinecast for free, forever, no credit card required. If you decide to upgrade, use coupon code r-d07915 for 40% off for 4 months, and support Ready Set Pwn.