Episode 40: The Playoffs Playin
The regular season is done, the playoffs playin is coming up, and 2020 Homestand ticket deposits go on sale TODAY!
3 years ago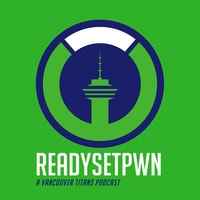 Joining Chris to talk about the Vancouver Titans wrapping up the Overwatch League 2019 regular season are co-hosts Omni (@OmniStrife) & Sam (@anothersamchan). They kick off the episode with all the details you need about the Titans first 2020 Homestand ticketing process, outlining what to expect once your ticket deposit is made. Plus they cover the last two Titans matches of the season and give their predictions for the Playoff Playin that takes place this weekend. And a few other things just because.
A huge shout-out to Burn7 on Soundcloud for the awesome track, Heroes Never Die Music used under a Creative Commons licence.
This podcast is powered by Pinecast. Try Pinecast for free, forever, no credit card required. If you decide to upgrade, use coupon code r-d07915 for 40% off for 4 months, and support Ready Set Pwn.