Episode 141: When You Know You Know
It's the first episode of 2022. And while things have been slow, Chris & Omni know something is imminent.
1 year ago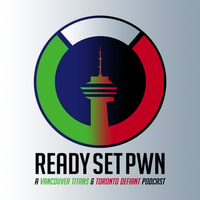 It's the first episode of 2022. Things have been quiet on the Overwatch League front. Yet both Chris and Omni think something big will be shared by the Vancouver Titans moments after this episode goes live. They were wrong. It was shared before.
A huge shout-out to Burn7 on Soundcloud for the awesome track, Heroes Never Die Music used under a Creative Commons licence.
This podcast is powered by Pinecast. Try Pinecast for free, forever, no credit card required. If you decide to upgrade, use coupon code r-d07915 for 40% off for 4 months, and support Ready Set Pwn.