Episode 39: We're Coming Home
The 2020 Overwatch League schedule has been announced and RSP has all the details you need to know!
3 years ago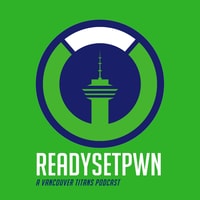 Joining Chris to talk about the Vancouver Titans and the release of the 2020 Overwatch League schedule are co-hosts Omni (@OmniStrife) & Sam (@anothersamchan). The guys break down what you need to know about the 2020 schedule, while Chris also sits down with Tim Holloway - esports Director with Aquilini Entertainment - to get the official understanding of what everyone should expect. Chris, Sam & Omni also discuss the upcoming Kit Kat Rivalry Weekend, the playoff picture and a few other tidbits.
A huge shout-out to Burn7 on Soundcloud for the awesome track, Heroes Never Die Music used under a Creative Commons licence.
This podcast is powered by Pinecast. Try Pinecast for free, forever, no credit card required. If you decide to upgrade, use coupon code r-d07915 for 40% off for 4 months, and support Ready Set Pwn.