Episode 132: Dracarys
Jordan from One Man Watchpoint joins Chris & Omni to recap the Shanghai Dragons Overwatch League Grand Finals win.
1 year ago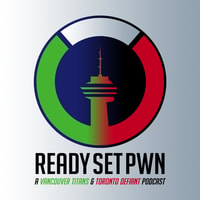 Jordan from One Man Watchpoint is back with Chris and Omni to talk about the Shanghai Dragons' dominant run through their Overwatch League Grand Finals victory. They also share news and thoughts on Overwatch 2, and where they see the future of the game going.
A huge shout-out to Burn7 on Soundcloud for the awesome track, Heroes Never Die Music used under a Creative Commons licence.
This podcast is powered by Pinecast. Try Pinecast for free, forever, no credit card required. If you decide to upgrade, use coupon code r-d07915 for 40% off for 4 months, and support Ready Set Pwn.