Episode 146: We Have News
The chasm to Overwatch 2 is as rapidly as the Overwatch League season is getting closer!
1 year ago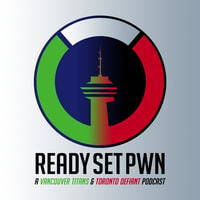 Overwatch 2 is a LOT closer than we thought (or at least thought before talking to Adam one afternoon), the Overwatch League season is shaping up nicely, and Chris is out of commission. Thankfully Omni & Jordan - the intelligent co-hosts from RSP - are still around to discuss everything... and we mean EVERYTHING... that we have learned about the upcoming season, the upcoming launch of a playable Overwatch 2 beta, the updates to the game itself (both Overwatch and Overwatch 2), and every other tidbit of inromation that's been shared.
This is an episode you don't want to miss!
A huge shout-out to Burn7 on Soundcloud for the awesome track, Heroes Never Die Music used under a Creative Commons licence.
This podcast is powered by Pinecast. Try Pinecast for free, forever, no credit card required. If you decide to upgrade, use coupon code r-d07915 for 40% off for 4 months, and support Ready Set Pwn.