Episode 53: 2020 Vision
Chris & Omni kick off 2020 by taking a look at some recent updates out of TitansCord, changes going on with the OWL desk, and an Overwatch 2 leak.
3 years ago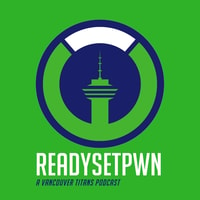 Chris and co-host Omni (@OmniStrife) kick off the year by discussing news from TitansCord with updates on the team - the new GM, the new hires, the likely roster and the possibility of a NEW jersey. The guys also give their thoughts on the changes to the casting and analyst desk for OWL season 3 and wonder aloud if PlayStation Brazil knows more about Overwatch 2 than Blizzard does.
A huge shout-out to Burn7 on Soundcloud for the awesome track, Heroes Never Die Music used under a Creative Commons licence.
This podcast is powered by Pinecast. Try Pinecast for free, forever, no credit card required. If you decide to upgrade, use coupon code r-d07915 for 40% off for 4 months, and support Ready Set Pwn.