Episode 144: HAL-Fred Glitchbot
We have Overwatch League news! Praise be to HAL-Fred Glitchbot!
1 year ago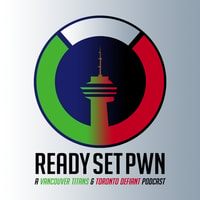 The Overwatch League finally listened to our calls and released news about the 2022 season in time for the latest episode of the show! Chris, Omni & Jordan break down everything they gleaned from Community Update #1, share some thoughts on the "early" match times, and ask the important question - is the voice in the Hollywood limo a future character?!
A huge shout-out to Burn7 on Soundcloud for the awesome track, Heroes Never Die Music used under a Creative Commons licence.
This podcast is powered by Pinecast. Try Pinecast for free, forever, no credit card required. If you decide to upgrade, use coupon code r-d07915 for 40% off for 4 months, and support Ready Set Pwn.