Episode 158: Gift Me Watchpoint Pack
We know more about Overwatch 2, something ain't right in the Six & Titans are... okay?
9 months ago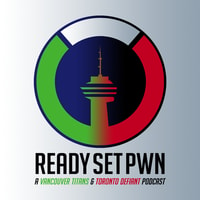 After a whole lot of podcast speculation and trepidation towards Overwatch 2, Chris's worries were set at ease as Jordan's ideas were validated with the dev update last week. Before the two dive into what they expect the game to play like, and how Junker Queen has every heroes kit, they wonder what's going wrong in Toronto and whether things are getting back on track in Vancouver.
A huge shout-out to Burn7 on Soundcloud for the awesome track, Heroes Never Die Music used under a Creative Commons licence.
This podcast is powered by Pinecast. Try Pinecast for free, forever, no credit card required. If you decide to upgrade, use coupon code r-d07915 for 40% off for 4 months, and support Ready Set Pwn.