Episode 68: The Fog of War
Chris shares details of his conversation with Vancouver Titans organization before he, Omni & Sam make sense of the current madness.
2 years ago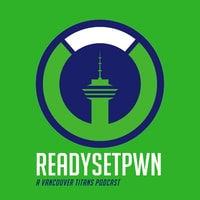 Chris and co-hosts Omni (@OmniStrife) & Sam (@anothersamchan) sit down to try and make sense of what is happening between the Vancouver Titans players, coaches and organization. Chris also had a chance to speak to Ryan Nicholas of the Vancouver Titans to get some insight on the transition from Vancouver to Korea, the departure of GM Anthony Muraco, and when we might expect the Titans to return to the Overwatch League schedule.
A huge shout-out to Burn7 on Soundcloud for the awesome track, Heroes Never Die Music used under a Creative Commons licence.
This podcast is powered by Pinecast. Try Pinecast for free, forever, no credit card required. If you decide to upgrade, use coupon code r-d07915 for 40% off for 4 months, and support Ready Set Pwn.