Episode 71: Affiliated
Chris & Omni get together to chat about the "new" Vancouver Titans first weekend and share news that RSP is a Twitch Affiliate
2 years ago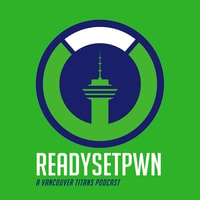 Chris and co-host Omni (@OmniStrife) discuss the "new" Vancouver Titans first weekend in the Overwatch League and wonder aloud if there's reason to be optimistic (spoiler alert, there is). They also preview the upcoming weekend against the Houston Outlaws & Philadelphia Fusion, thoughts on what might help the game, and share news that RSP is now a Twitch Affiliate streamer!
A huge shout-out to Burn7 on Soundcloud for the awesome track, Heroes Never Die Music used under a Creative Commons licence.
This podcast is powered by Pinecast. Try Pinecast for free, forever, no credit card required. If you decide to upgrade, use coupon code r-d07915 for 40% off for 4 months, and support Ready Set Pwn.