Episode 94: Contracts, Changes and KarQ
Contracts and changes are the words of the week in the Overwatch League. Plus KarQ sits down with Team RSP to talk about this journey.
2 years ago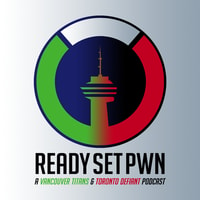 Chris and co-hosts Omni & Sam discuss the Vancouver Titans keeping three, releasing three, and the status of the remaining one. Plus Nathan "KarQ" Chan, content creator for the Toronto Defiant, sits down with Team RSP to talk about his journey. Add in all the other changes happening around the Overwatch League and in you're in for a massive episode!
A huge shout-out to Burn7 on Soundcloud for the awesome track, Heroes Never Die Music used under a Creative Commons licence.
This podcast is powered by Pinecast. Try Pinecast for free, forever, no credit card required. If you decide to upgrade, use coupon code r-d07915 for 40% off for 4 months, and support Ready Set Pwn.