Episode 69: The Fog Thickens
The Vancouver Titans announce a return to action and only present more questions that need to be answered.
2 years ago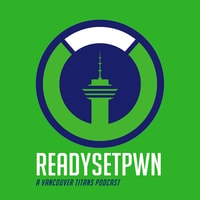 Chris and co-hosts Omni (@OmniStrife) & Sam (@anothersamchan) discuss the breaking news of the week, as well as the Vancouver Titans imminent return to the Overwatch League. The breaking news? 2019 OWL MVP Sinatraa has retired and is now a Valorant pro! What does this all mean for the future of the league?! Leave it to the guys to dive in.
A huge shout-out to Burn7 on Soundcloud for the awesome track, Heroes Never Die Music used under a Creative Commons licence.
This podcast is powered by Pinecast. Try Pinecast for free, forever, no credit card required. If you decide to upgrade, use coupon code r-d07915 for 40% off for 4 months, and support Ready Set Pwn.