Episode 172: A Rough Weekend
It was a rough weekend for the two Canadian Overwatch League franchises
6 months ago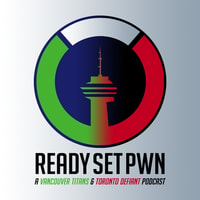 Last week the RSP crew had some high hopes for the Vancouver Titans and the Toronto Defiant going into the weekend. Yet this week, Chris and Omni are all sorts of depressed after the four performances (or three if you believe Omni). After reacting to what the heck actually took place, the pair also talk about all the Overwatch 2 news that broke since the last episode.
A huge shout-out to Burn7 on Soundcloud for the awesome track, Heroes Never Die Music used under a Creative Commons licence.
This podcast is powered by Pinecast. Try Pinecast for free, forever, no credit card required. If you decide to upgrade, use coupon code r-d07915 for 40% off for 4 months, and support Ready Set Pwn.