Episode 105: Legally Speaking
Marius Adomnica, an esports lawyer, joins Chris & Omni to talk about the legal landscape of esports.
2 years ago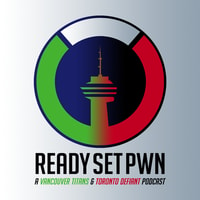 Chris and co-host Omni kick things off by recapping what the Toronto Defiant have been up to over the past two weeks, before contrasting what little the Titans - that we know of - have been up to. Shortly after that, Marius Adomnica - an esports lawyer - joins the pair to discuss the legal landscape of esports, whether a players union solves issues in the Overwatch League, and a few other topics players could encounter. Add in the usual updates on OWL and what Chris & Omni have been up to for extra flavour!
A huge shout-out to Burn7 on Soundcloud for the awesome track, Heroes Never Die Music used under a Creative Commons licence.
This podcast is powered by Pinecast. Try Pinecast for free, forever, no credit card required. If you decide to upgrade, use coupon code r-d07915 for 40% off for 4 months, and support Ready Set Pwn.