Episode 2: Lumination
The Vancouver Overwatch League expansion franchise has partnered with Luminosity Gaming, so what does that mean? We also take a spin around the league, talk about the recent fan events in LA and London, and wonder if a new hero will be announced at BlizzCon.
4 years ago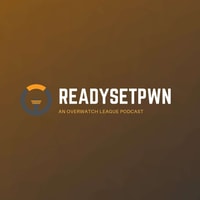 Episode Notes
Hosted by Chris (@lyteforce), the second episode of the Ready Set Pwn podcast has finally hit the internet.
Outline
0:49 min - Introduction to the podcast

It's the second episode, hear me out!

1:24 min - The Payload
6:45 min - The Fray

News and updates from around OWL
Overwatch League Season 2 details announced. Source
Is the Junker Queen the next Overwatch hero? Here's the video from Ian Master Gamer.

12:58 min - Wrap-up
And a huge shout-out to Burn7 on Soundcloud for the awesome track, Heroes Never Die Music used under a Creative Commons licence
This podcast is powered by Pinecast. Try Pinecast for free, forever, no credit card required. If you decide to upgrade, use coupon code r-d07915 for 40% off for 4 months, and support Ready Set Pwn.