Episode 31: Hello Darkness My Old Friend
The LA Valiant beat the Vancouver Titans and all sorts of craziness ensued.
3 years ago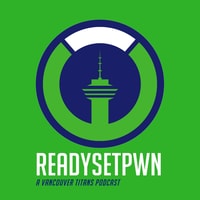 Hosted by Chris (@lyteforce), he is joined by co-host Omni (@OmniStrife) and Sam (@anothersamchan) to talk about the Vancouver Titans FINALLY losing a regular season match against the LA Valiant. They also talk about the Titans win over the Chengdu Hunters, talk about the potential changes coming for Stage 4, and everything else they can fit into an episode.
A huge shout-out to Burn7 on Soundcloud for the awesome track, Heroes Never Die Music used under a Creative Commons licence.
This podcast is powered by Pinecast. Try Pinecast for free, forever, no credit card required. If you decide to upgrade, use coupon code r-d07915 for 40% off for 4 months, and support Ready Set Pwn.