Episode 188: A Conversation with PapaPunk
Sean "PapaPunk" Gilchrist joins the crew to share what's like to be the parent of an OWL pro.
13 days ago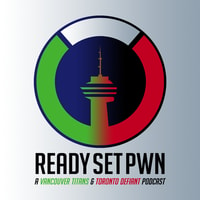 Sean "PapaPunk" Gilchrist, father of Vancouver Titans tank Punk, joins Chris, Omni and Jordan to chat about his perspective as a parent of an Overwatch League pro, how he & the family support Punk from afar, and ways he hopes teams & the league can better support players. Plus the RSP crew talk about what they've seen from the leaked scrims, what's going on with the league team wise, and everything else they can think of.
A huge shout-out to Burn7 on Soundcloud for the awesome track, Heroes Never Die Music used under a Creative Commons licence.
This podcast is powered by Pinecast. Try Pinecast for free, forever, no credit card required. If you decide to upgrade, use coupon code r-d07915 for 40% off for 4 months, and support Ready Set Pwn.