Episode 3: Ashe to Ashe
The Vancouver Overwatch League expansion franchise has still been quiet even though much of the league is making noise. We also learn who Hero 29 in Overwatch will be, see how Canada fared at the Overwatch World Cup and do a runthrough of what we learned at BlizzCon.
4 years ago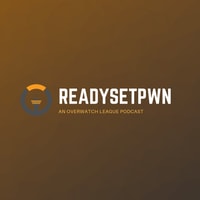 Episode Notes
Hosted by Chris (@lyteforce), the third episode of the Ready Set Pwn podcast has finally hit the internet.
Outline
0:53 min - Introduction to the podcast

It's the third episode, hear me out!

1:36 min - The Payload

Got news on the Vancouver Overwatch League franchise? Because we don't.
Well not entirely true... we have a rumour on potential colour branding and what it could mean for a potential roster.

5:41 min - The Fray

Recap of Atlanta Reign, Toronto Defiant & Paris announcements.
News and updates from around OWL.
Overwatch news at BlizzCon including the new cinematic, "Reunion."
Overwatch World Cup results.
The rest of the world of Blizzard at BlizzCon

24:32 min - Wrap-up
A huge shout-out to Burn7 on Soundcloud for the awesome track, Heroes Never Die Music used under a Creative Commons licence
This podcast is powered by Pinecast. Try Pinecast for free, forever, no credit card required. If you decide to upgrade, use coupon code r-d07915 for 40% off for 4 months, and support Ready Set Pwn.