Episode 36: Force of Hooreg
Apparently Hooreg "drank pure aim juice." Scratch that, there's no apparently about it.
3 years ago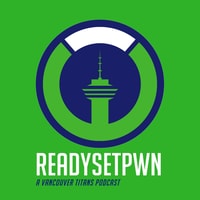 Joining Chris to talk about the Vancouver Titans hot start to Stage 4 and the Triple Two meta is co-host Omni (@OmniStrife). They kick off the episode by recapping the Titans 3-1 win over the Shanghai Dragons, where we saw Haksal dominate and Hooreg click all the heads, and then talk about the 4-0 stomping of the Florida Mayhem!
Add in all the news about the Overwatch League playoff format, 2020 Roster Rules, and other such wonderful things going on in the world of Overwatch and it's a jam-packed episode of awesomeness!
A huge shout-out to Burn7 on Soundcloud for the awesome track, Heroes Never Die Music used under a Creative Commons licence.
This podcast is powered by Pinecast. Try Pinecast for free, forever, no credit card required. If you decide to upgrade, use coupon code r-d07915 for 40% off for 4 months, and support Ready Set Pwn.