Episode 59: The Long Short
With the Titans not in action, combined with a light weekend of matches, Chris & Omni work with what little they have.
3 years ago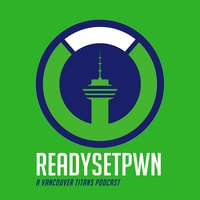 Chris and co-host Omni (@OmniStrife) kick off a short episode to share what they know about the Vancouver Titans rescheduled matches. They also spend some time wondering what went so wrong for Houston this weekend and setup this week's matches in Washington - DC not State.
A huge shout-out to Burn7 on Soundcloud for the awesome track, Heroes Never Die Music used under a Creative Commons licence.
This podcast is powered by Pinecast. Try Pinecast for free, forever, no credit card required. If you decide to upgrade, use coupon code r-d07915 for 40% off for 4 months, and support Ready Set Pwn.