Episode 45: Ready Set Pwnd
The Vancouver Titans lost 4-0 to the San Francisco Shock in the 2019 Overwatch League Grand Final. You could say they got pwnd.
3 years ago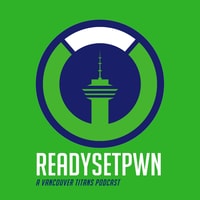 The 2019 Overwatch League Grand Finals are in the can and so were the Vancouver Titans after being beaten 4-0 by the San Francisco Shock. Chris is joined by co-hosts Omni (@OmniStrife) & Sam (@anothersamchan) to break down what went wrong map by map, and how their belief that being swept by the Shock was a near impossibility until it wasn't. Plus there's a little news on movement around the league and BlizzCon which is only a month away.
A huge shout-out to Burn7 on Soundcloud for the awesome track, Heroes Never Die Music used under a Creative Commons licence.
This podcast is powered by Pinecast. Try Pinecast for free, forever, no credit card required. If you decide to upgrade, use coupon code r-d07915 for 40% off for 4 months, and support Ready Set Pwn.