Episode 16: Seven and Oh
Not only did the Vancouver Titans go 7-0 in Stage 1, they also captured the number one seed going into the Stage 1 Playoffs!
4 years ago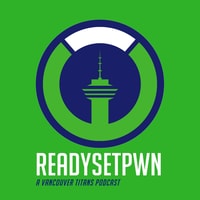 Episode Notes
Hosted by Chris (@lyteforce), the sixteenth episode of the Ready Set Pwn podcast has finally hit the internet.
Outline
Joining Chris to talk about the Vancouver Titans undefeated Stage 1 are co-hosts Omni (@OmniStrife) & Sam (@anothersamchan). They talk about the Titans 4-0 stage playoff first seed clinching victory over the Guangzhou Charge and discuss the Titans next matchup against the Boston Uprising! They then review the week that was and setup the Stage 1 Playoffs right down to their Stage 1 Playoff champion prediction! Add in discussion about the new patch, new hero and changes for Stage 2 and this is one jam-packed episode of goodness!
A huge shout-out to Burn7 on Soundcloud for the awesome track, Heroes Never Die Music used under a Creative Commons licence.
This podcast is powered by Pinecast. Try Pinecast for free, forever, no credit card required. If you decide to upgrade, use coupon code r-d07915 for 40% off for 4 months, and support Ready Set Pwn.