Episode 67: No Haksal No Win
The Vancouver Titans return to action, grab a couple losses, and the RSP crew goes full tilt.
2 years ago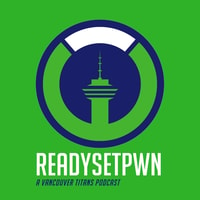 Chris and co-hosts Omni (@OmniStrife) & Sam (@anothersamchan) reconvene after a tough weekend for the Vancouver Titans where they got full-held by the Guangzhou Charge and lost 3-1 to the Chengdu Hunters. They also discuss why they think Haksal didn't play a single match, what the game plan going into the weekend might have been, and discuss discord in the Titans Discord.
A huge shout-out to Burn7 on Soundcloud for the awesome track, Heroes Never Die Music used under a Creative Commons licence.
This podcast is powered by Pinecast. Try Pinecast for free, forever, no credit card required. If you decide to upgrade, use coupon code r-d07915 for 40% off for 4 months, and support Ready Set Pwn.