Episode 1: Into the Fray
An expansion Overwatch League franchise needs an expansion Overwatch League podcast. With Vancouver now having an OWL franchise, join Chris (@lyteforce) has he introduces the podcast and the premiere location for all your VanOWL needs.
4 years ago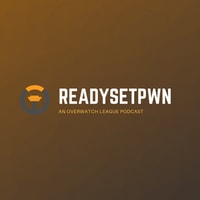 Episode Notes
Hosted by Chris (@lyteforce), the first episode of the Ready Set Pwn podcast has finally hit the internet.
Outline
0:48 min - Introduction to the podcast

It's the first episode, hear me out!

2:15 min - The Payload

Chris outlines everything we know about the Vancouver Overwatch League franchise, hereby known as VanOWL, and also outlines what it is we still don't (source).
Jesse Wilson's (@jp3ilson) Canadian Team Concepts can be found on Behance

9:49 min - The Fray
15:49 min - Wrap-up
And a huge shout-out to Burn7 on Soundcloud for the awesome track, Heroes Never Die Music used under a Creative Commons licence
This podcast is powered by Pinecast. Try Pinecast for free, forever, no credit card required. If you decide to upgrade, use coupon code r-d07915 for 40% off for 4 months, and support Ready Set Pwn.